Welcome to the NGA Promoter Gallery
The National Gym Association comprises a board of directors and faculty staff that include Medical Directors, PhD's, Masters in Medical Biology and Nutrition, Promoters, Personal Trainers, Current Bodybuilding Champions and many more. All are dedicated to the betterment of all-natural, drug free bodybuilding and providing world class certified professional fitness training programs.

>>> back to NGA Promoters Gallery. See NGA GALLERY FORM to join... it's free!
Paul DeSimone - NGA Promoter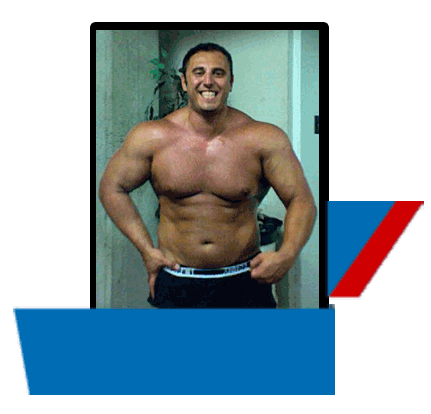 Paul DeSimone - NGA Promoter
Personal: Single
Email: pauld@nationalgym.com
Facebook: pauly desimone
State (residence): Massachusettes
Available for posing exhibitions and/or seminars: Yes
Occupation: Bodybuilding coach, powerlifter, acting and modeling. All sports training, including professional training.
Hobbies: Posing seminars, training seminars, diet and strength exhibitions
Promoter Since: 2004
NGA Promoter Since: 2014
Number of Shows Produced: 2 shows
NGA Pro Athlete: Male Bodybuilder
Years of Pro Athlete Training: 26

WINNINGS/PLACINGS:

Certificates: Pharm tech, business, communications, acting, and personal training.
BIO: I have always strived to do what is right for the sport of bodybuilding and powerlifting. I have upheld the rules that must be guided by these sports.
I think we must first be true to our self before we can be true to any one else. I am not a sell out, I will not conform to what is not right to just make a quick buck. I refuse to let someone tell me that something is wrong if i know it is right.
I think the NGA is doing what is right for the sport of bodybuilding, and I believe that is why the NGA is the fastest growing in all of the sport.
I want you to know that i am one of only a few people who keep the strength sports true to the history and nature that they started in. I believe in giving every one a fair chance even the people who do not like or respect you. The fair way to live so that even the people who hate you, can compete in sport.
To make this sport even better, you must strive to be the best. Letting people bully other perple ... I will not stand for that. Training people is not just a job it's a lifestyle for me that I enjoy. I have worked for the Cincinatti Reds, also worked with thousands of bodybuilders and tens of thousands powerlifters and strong men. I have trained as small as a 4 year old girl named Sarah to a 79 year old man named Ted.
In life we all have special gifts, enjoying life is about finding those gifts and using them. Let me be your promoter and your trainer.