NGA - PRO ATHLETES GALLERY
Welcome to the NGA Pro Athletes Gallery
Long time NGA show promoters, Francine and Andrew Bostinto, welcome men and women athletes to share their accomplishments. Andrew is president and founder of the National Gym Association (NGA).
Congratulations from all of us at NGA to you!

>>> back to NGA Pro Athletes Gallery. See NGA GALLERY FORM to join... it's free!
Khayam Hines - Pro Male Physique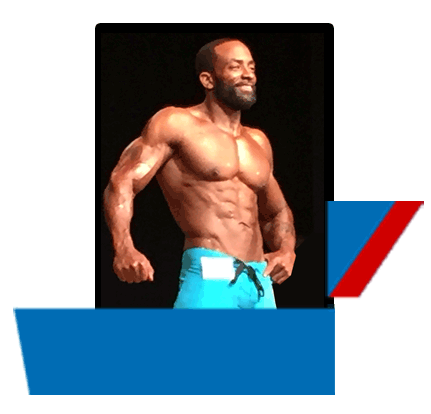 Khayam Hines - Pro Male Physique
Personal: Married, children
Email: Khayam.hines@anytimefitness.com
Website: Anytimefitness.com
Facebook: anytimefitness mcdonough
State (residence): Georgia
Occupation: Gym owner, Master personal trainer, Aesthetic body builder
Hobbies: Building show cars
Training since: 2006
Year Turned PRO: 2015
Stats: Height: 5' 9" Weight: Preshow 180 Weight: Show 165

WINNINGS/PLACINGS:
2015 - NGA Spring Classic Championship - 1st Place
Personal Trainer since: 2010

BIO: I am a God fearing family man who loves fitness and helping others achieve their goals.