Welcome to the NGA Pro Athletes Gallery
Long time NGA show promoters, Francine and Andrew Bostinto, welcome men and women athletes to share their accomplishments. Andrew is president and founder of the National Gym Association (NGA).
Congratulations from all of us at NGA to you!

>>> back to NGA Pro Athletes Gallery. See NGA GALLERY FORM to join... it's free!
Jessica Orban - Pro Bikini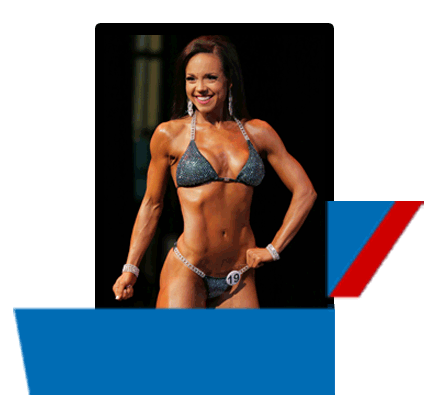 Jessica Orban - Pro Bikini
Place of Birth: Iowa
Website: www.instagram.com/themacrofairy
State (residence): Illinois
Occupation: Higher Education Administration
Hobbies:I love to cook and anything involving good coffee has my attention. Fitness, traveling, and spending time with friends and family are also high on the list.

Training Since: 2014
Year Turned PRO: 2015
Stats: Height: 5' 5"
Education: College Graduate
WINNINGS/PLACINGS:
2017 NGA Kentucky Natural Classic Pro Bikini Champion
2017 INBF Wisconsin Natural Championships 1st Place Bikini Open Medium
2017 NGA Heart of America Pro Bikini Champion
2015 NGA Natural Peoria Championships:
1st Place Bikini Debut
1st Place Bikini Novice B
1st Place Bikini Open C - Pro card winner
1st Place Transformation