Welcome to the NGA Pro Athletes Gallery
Long time NGA show promoters, Francine and Andrew Bostinto, welcome men and women athletes to share their accomplishments. Andrew is president and founder of the National Gym Association (NGA).
Congratulations from all of us at NGA to you!

>>> back to NGA Pro Athletes Gallery. See NGA GALLERY FORM to join... it's free!
Kristen Rios - Pro Bikini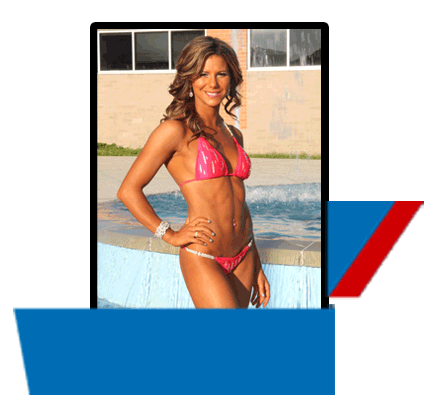 Kristen Rios - Pro Bikini
Personal: Single
Email: krios51983@gmail.com
Facebook: Kristen.Rios.519
State (residence): New Jersey
Available for posing exhibitions and/or seminars:Yes.
Occupation: Civil Engineer
Hobbies: Crocheting, baking, and home improvement projects
Training Since 2011: 1
Year Turned PRO: 2012
Stats: Height: 5'0"
PRO SHOWS:
NGA Master Pro Galaxy New Jersey - 1st Place Bikini
NGA Bloomfield, New Jersey - 2nd Place Bikini

I am the girl next door and hell on heels all rolled up into a little ball of sass :-) I love being silly, playing practical jokes and anything that makes me giggle.
For fun, I like shopping of course, playing, dance, crocheting, taking my dog to the park and enjoying life in whatever I do.
I am passionate about fitness training because I feel I have transformed my body into a work of art!