Welcome to the NGA Pro Athletes Gallery
Long time NGA show promoters, Francine and Andrew Bostinto, welcome men and women athletes to share their accomplishments. Andrew is president and founder of the National Gym Association (NGA).
Congratulations from all of us at NGA to you!

>>> back to NGA Pro Athletes Gallery. See NGA GALLERY FORM to join... it's free!
Annette Moore - Pro Bodybuilder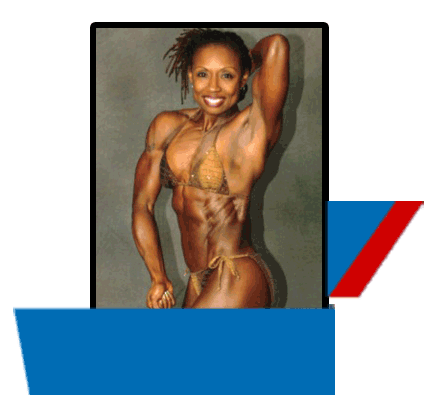 Annette Moore - Pro Bodybuilderr
Personal: Single, Children: 3
Training Since: 2002
Year Turned PRO: 2006
Occupation: Nursing Instructor, Cartified Personal Trainer
Hobbies: Weight training, Cooking, Motorcycle riding, Sewing

PRO SHOWS:
NGA World Bodybuilding & Figure Championship
2007, 3rd Place
NGA National Diamond Classic in Wichita, Kansas, KS
2006, Overall
BIO:
Natural bodybuilding for women is a very unique sport. While most women lean towards other facets of fitness, I will remain true to the sport building of drug-free strong, solid, feminine muscle.
I promote wellness and fitness on my own sites: "Your Best Balance" on Facebook and on the web at: www.naturalproannettemoore.com