Welcome to the NGA Pro Athletes Gallery
Long time NGA show promoters, Francine and Andrew Bostinto, welcome men and women athletes to share their accomplishments. Andrew is president and founder of the National Gym Association (NGA).
Congratulations from all of us at NGA to you!

>>> back to NGA Pro Athletes Gallery. See NGA GALLERY FORM to join... it's free!
Chris LiVolsi - Pro Bodybuilder
, Pro Male Physique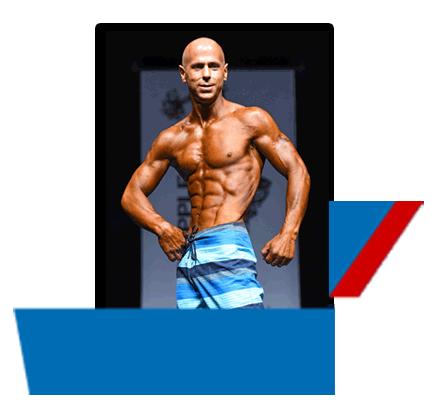 Chris LiVolsi - Pro Bodybuilder, Pro Male Physique
Personal: Married, 2 children
Place of Birth: Staten Island, NY
Email: chrislivolsi@verizon.net
State of residence: New York
Available For Posing Exhibitions and/or Seminars: Yes
Occupation: FDNY FIREFIGHTER (CAPTAIN)
Hobbies: Bodybuilding
Favorite TV Show: Seinfeld
Training since: 2017
Year Turned PRO: 3/2018
Stats:
Height: 5' 8"
Preshow Weight: 148 lbs.
Show Weight: 140 lbs.
WINNINGS/PLACINGS:
2018 - NGA TRI-STATE CLASSIC - Bloomfield, NJ
Men's Physique Open - PRO Card
Men's Bodybuilding Open - PRO Card
Personal Trainer Since: 2012
Education: College Graduate
Best Body Part: Abs
Most Challenging Body Part: Quads
Favorite Exercise: Bench
Least Favorite Exercise: Deadlift
Traits You Admire Most In Others: Persistance
Traits You Admire Most In Yourself: Determination and dedicatoin

BIO: I joined the New York City Fire Department 15 years ago. I have obtained the rank of Captain and work out of Brooklyn, New York. I am a former Powerlifter specializing in bench press in which I hold numerous state and national records. I started competing in bodybuilding in the summer of 2017. When I am not in the firehouse, I am in charge of the unit tasked with preparing fire candidates for their entry physical. I am looking to expand my expertise in weight management.