Welcome to the NGA Pro Athletes Gallery
Long time NGA show promoters, Francine and Andrew Bostinto, welcome men and women athletes to share their accomplishments. Andrew is president and founder of the National Gym Association (NGA).
Congratulations from all of us at NGA to you!

>>> back to NGA Pro Athletes Gallery. See NGA GALLERY FORM to join... it's free!
Julian Brown - Pro Bodybuilder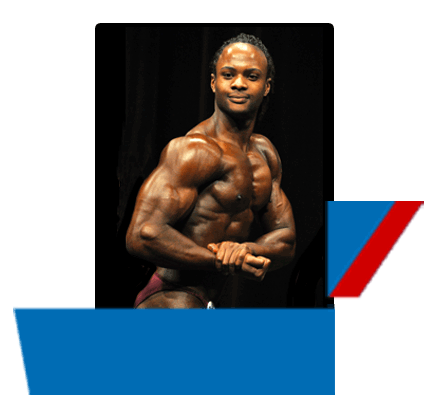 Julian Brown - Pro Bodybuilder
Personal: Married, 2 children
Place of Birth: Indiana
Email: Julian@julianbrowntraining.com
Website: www.Julianbrownfitness.com
Facebook: julianbrownpersonaltrainer
State (residence): Arizona
Available For Posing Exhibitions and/or Seminars: Yes
Occupation: Gym Owner, Personal Trainer, Fitness Writer
Hobbies: Fun with the family, sports, exercise, and reading
Favorite Movie: Superhero Movies
Favorite Actor: The Rock
Food: Tacos
Training Since: 1999
Year Turned PRO: 2003
Stats: Height: 5' 9" Weight: Preshow 175 Weight: Show 160
Personal Trainer Since: 2008
NGA Personal Trainer Since: 2000
Education: College Graduate
Best Body Part: Lats
Most Challenging Body Part: Chest
Favorite Exercise: Lunges, Deadlifts, Rows
Least Favorite Exercise: Bench Press
Traits You Admire Most In Others: Tenacity, Toughness, Commitment
Traits You Admire Most In Yourself: Resilience, Dedication, Strength
WINNINGS/PLACINGS:
2013 Arizona State Classic - 1st Place Overall
Certificates:
ACE - Certified Personal Trainer
ACE - Orthopedic Exercise Specialist
NASM - Fitness Nutrition Specialist
NESTA - Certified Sport and Nutrition Specialist
BIO: Julian is the co-owner of The Yard Fitness, a fitness writer for Askthetrainer.com, a professional natural bodybuilder, a fitness & sport nutrition specialist, and a certified personal trainer. He began strength training at the young age of fourteen to improve his sports performance and hasn't looked back since. Julian is a graduate of Grambling State University and he has over a decade of personal experience in strength training.