Welcome to the NGA Pro Athletes Gallery
Long time NGA show promoters, Francine and Andrew Bostinto, welcome men and women athletes to share their accomplishments. Andrew is president and founder of the National Gym Association (NGA).
Congratulations from all of us at NGA to you!

>>> back to NGA Pro Athletes Gallery. See NGA GALLERY FORM to join... it's free!
Kwami Shorter - Pro Bodybuilding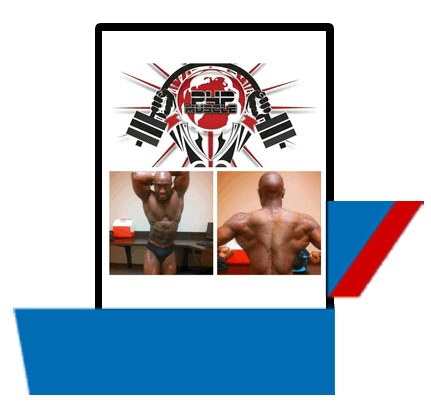 Kwami Shorter - Pro Bodybuilding
Email: KWAMISHORTER@YAHOO.COM
Facebook: QTHETRAINER
State (residence): Austell, Georgia
Available for posing exhibitions and/or seminars: Yes
Occupation: Personal Trainer, Bootcamp Instructor, NGA Pro Bodybuilder
Hobbies: Cooking, Church, Relaxing, All sports, Certified Personal Trainer, Professional Athlete, Nutritionist, and just seeking my well in life.
Training since: 2006

Education: Bachelors degreee in bibical counceling and personal trainer
Certificates: AAAI
Year Turned PRO: 2013
Stats: Height: 5'9; Weight: Preshow 200, Weight: Show 174
PRO SHOWS:
FIVE 1ST PLACES
ONE 2ND PLACE
TWO 3RD PLACES
ONE 4TH PLACE
BIO: Kwami Shorter aka Q-the trainer, personal trainer for seven years, bachelors degree in biblical counseling and personal trainer. Certification with AAAI. Have been competing as an All Natural Bodybuilder since 2010 and recently just turned Pro in 2013. My long term goal is to represent the National Gym Association, Inc. (NGA) as an all natural pro bodybuilder for years to come and retire at age 40... lol.