Welcome to the NGA Pro Athletes Gallery
Long time NGA show promoters, Francine and Andrew Bostinto, welcome men and women athletes to share their accomplishments. Andrew is president and founder of the National Gym Association (NGA).
Congratulations from all of us at NGA to you!

>>> back to NGA Pro Athletes Gallery. See NGA GALLERY FORM to join... it's free!
Ramon Luis Robles - Pro Bodybuilder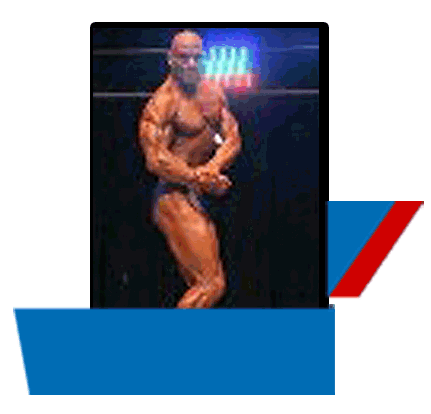 Ramon Luis Robles - Pro Bodybuilder
Personal:Single
Email: jrfaith72@gmail.com
Facebook: jrfaith72@facebook.com
State (residence): Pennsylvania
Available for posing exhibitions and/or seminars: Yes
Occupation: Stocker at WalMart
Hobbies: Training, reading, and cooking. I am an excellent chef.
Pro Athlete Trainin sinceg: 2012
Year Turned PRO: 2013
Stats: Height: 5' 6" Weight: Preshow, 190 Weight: Show 156
PRO SHOWS:
2013 NGA Masters Mr. Philly - 1st Place
1998 Mr. Natural Jersey - 4th Place

I became interested in bodybuilding in my teen years, but would only train a few months of the year to prepare for summer. In 1998, while I was training, one of the gym owners approached me about participating in a bodybuilding contest so I entered and took 4th place in Novice Middleweight. After that show I took 15 years off before entering my second show. Starting in 2010, I dedicated my lifestyle to the sport of bodybuilding. Unfortunately, later that year, I tore my rotator cuff and had to have surgery, this put me back, but I was determined to continue towards my goals and in July of 2011, I was able to get back to the gym. From there I pushed myself and succeeded by taking 1st in Masters at the 2013 Mr. Philly and earning my Pro Card. It takes dedicating, determination and nothing less than all I have, but I get to it every day and never give less than my all. I am blessed with the support of my family and friends, but most importantly, I am blessed with God in my life, who accompanies me in this journey of life and allows me to pursue my passions with faith, health and confidence.