NGA - PRO ATHLETES GALLERY
Welcome to the NGA Pro Athletes Gallery
Long time NGA show promoters, Francine and Andrew Bostinto, welcome men and women athletes to share their accomplishments. Andrew is president and founder of the National Gym Association (NGA).
Congratulations from all of us at NGA to you!

>>> back to NGA Pro Athletes Gallery. See NGA GALLERY FORM to join... it's free!
Ronald Vincent - Pro Bodybuilder<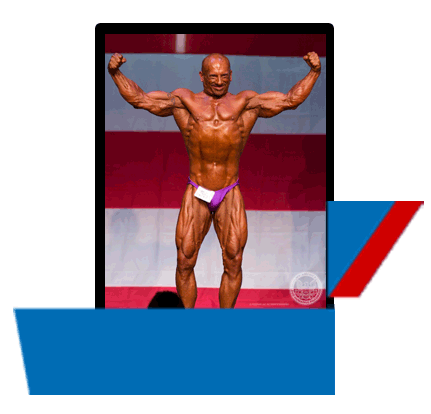 Ronald Vincent - Pro Bodybuilder<
Personal: Single, 1 child
Place of Birth: Herkimer, New York
Email: vincer50@excite.com
Facebook: Ronald Vincent Herkimer
State (residence): New York
Available For Posing Exhibitions and/or Seminars: Yes
Occupation: LPN Clozaril monitoring nurse
Hobbies: Motorcycles
Favorite Movie: Once upon a time in America
Favorite Actor: Robert Di Nero
Favorite Band: Daughtry
Favorite Performer: Steven Tyler
Food: Pizza
Favorite TV Show: Law and Order
Training Since: 1975
Year Turned PRO: 2001
Stats: Height: 5' 4.5" Weight: Preshow, 170 Weight: Show 154
Education: College Graduate
Best Body Part: None
Most Challenging Body Part: None
Favorite Exercise: Overhead tricep movements
Least Favorite Exercise: Abs
Traits You Admire Most In Others: Faith in God
Traits You Admire Most In Yourself: Never give up
WINNINGS/PLACINGS:
Hold Natural Pro Status in NMA, USBF, OCB/IFPA and NGA. NPC nationally qualified in 2015 through 2016.
Competed 17 y/o through 20 y/o. Came back in 2014 at age 54.
Most recent placing July 2016 - 2nd Grand Masters Mr. NGA America, 4th Open Short Class Mr. NGA America.