Welcome to the NGA Pro Athletes Gallery
Long time NGA show promoters, Francine and Andrew Bostinto, welcome men and women athletes to share their accomplishments. Andrew is president and founder of the National Gym Association (NGA).
Congratulations from all of us at NGA to you!

>>> back to NGA Pro Athletes Gallery. See NGA GALLERY FORM to join... it's free!
Tyler Robinson - Pro Bodybuilder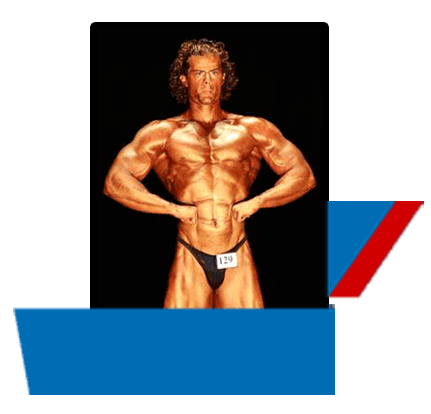 Tyler Robinson - Pro Bodybuilder
Personal: Married
Email: trobinson@kravegym.com
Website: kravegym.com
Facebook: tyler.robinson.kravegym
State (residence): Iowa
Available for posing exhibitions and/or seminars: Yes
Occupation: Owner - Krave Gym Franchise
Hobbies: Training, Sports, Golf
Pro Athlete Training since: 1999

Year Turned PRO: 2013
Stats: Height: 6' 2" Weight: Preshow 250 Weight: Show 198
PRO SHOWS:
2013 NANBF Kansas City Classic 1st place
2013 NGA Sioux Empire 1st Place
2012 NGA Titan Classic 2nd Place
2012 NANBF Nutri-Sport 4th Place
2011 NANBF Max Classic 2nd Place
2011 NANBF Heartland Classic 1st Place
BIO: I graduated with my masters in exercise science and kinesiology from the University of South Dakota. I then spent a year as the Coyotes Assistant strength and conditioning coach while personal training. After that I took the position as the head personal trainer at the Wellness Center at USD. I am now the proud owner and operator of Krave Gym in West Des Moines.
After my football career I kept my competitive nature and started natural bodybuilding. After years of experience bodybuilding and training I specialize in prep for natural competitors and body transformations. I also specializes in performance training for athletes, and continue to compete.
I married my beautiful wife in 2012, she is the biggest part of my support system. We have two dogs - a white boxer and a dorky. We both manage Krave Gym (West Des Moines).