Welcome to the NGA Pro Athletes Gallery
Long time NGA show promoters, Francine and Andrew Bostinto, welcome men and women athletes to share their accomplishments. Andrew is president and founder of the National Gym Association (NGA).
Congratulations from all of us at NGA to you!

>>> back to NGA Pro Athletes Gallery. See NGA GALLERY FORM to join... it's free!
Julia Hubbard - Pro Figure, Pro Master Figure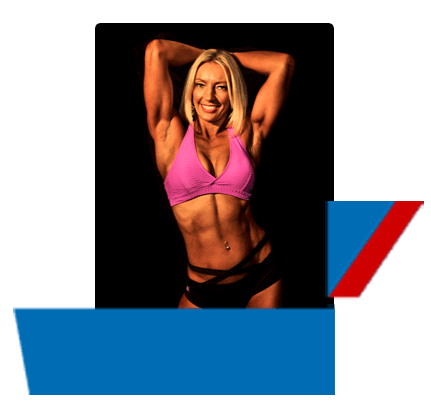 Julia Hubbard - Pro Figure, Pro Master Figure
Personal: Married, No children
Place of Birth: Stafford, England
Email: hubbard.fitness@gmail.com
Website: https://hubbardathletic.blogspot.com/
Facebook: hubbardfitness
State (residence): SPAIN
Available For Posing Exhibitions and/or Seminars: Yes
Occupation: Personal Trainer, online coach, posing coach
Hobbies: Traveling, athletics (sprint athlete)
Favorite Movie: Biographical films
Food: Cookies
Training since: 2010
Year Turned PRO: 2016
Stats:
Height: 5' 6" (172 cm)
Weight: Preshow 148 lb (67 kg)
Weight: Show 137 lb (62 kg)
Personal Trainer Since: 1997
Education: College Graduate
Best Body Part: Back
Most Challenging Body Part: Glutes
Favorite Exercise: Squats
Least Favorite Exercise: None!
Traits You Admire Most In Others: Honesty & integrity
Traits You Admire Most In Yourself: Work ethic, determination, persistence, empathy
WINNINGS/PLACINGS:
I am new to the NGA with other natural feds in
3 x British Figure Champion NPA
Former BNBF (DFAC) British Figure Champion
3 times World Champion (WNBA)
Current UNBA Universe Figure Champion
Former INBA Natural Olympia champion Jr Masters Figure, Classic Figure & Sports Model
2nd in PNBA Classic Figure 2016 Olympia
2nd INBF California Pro Show 2016
Hold Pro cards with NGA, PNBA, WNBF, IPL & IPE (INBF)

BIO: I competed for Great Britain in Bobsleigh, but my career was cut short after breaking my back in a bobsled crash and then being diagnosed with a heart condition. I got into bodybuilding as I needed a new goal to aim for after I recovered from my injury and illness. I qualified as a Personal Trainer over 20 years ago and have worked in the fitness industry most of my life along with promotions work. I opened my own gym in England and recently sold the business to move to Spain. Now I continue to work with my clients as an online prep coach, personal trainer, and posing coach.

I love to travel and also compete in athletics. I am a former Masters World Champion over 200m and continue to race alongside bodybuilding.

I love the continuous goals that come with competing in bodybuilding and love the lifestyle.

I am a lifelong natural competitor and vegan athlete.