Welcome to the NGA Pro Athletes Gallery
Long time NGA show promoters, Francine and Andrew Bostinto, welcome men and women athletes to share their accomplishments. Andrew is president and founder of the National Gym Association (NGA).
Congratulations from all of us at NGA to you!

>>> back to NGA Pro Athletes Gallery. See NGA GALLERY FORM to join... it's free!
Steve Umansky - Pro Master Physique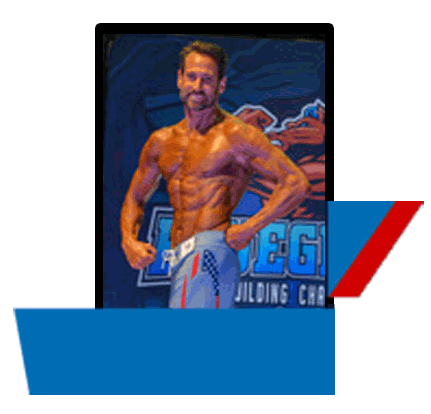 Steve Umansky - Pro Master Physique
Personal: Married, 2 children
Email: steveuman@gmail.com
Facebook: Steve Umansky
State of Residence: Kentucky
Available For Posing Exhibitions and/or Seminars: Yes
Occupation: Orthopaedic Surgeon
Hobbies: Practical shooting, bodybuilding
Favorite Movie: Last Man Standing
Favorite Actor: Jim Caviezel
Favorite Band: Cage the Elephant
Favorite Food: Steak
Favorite TV Show: The Office
Training since: 2016
Year Turned PRO: 2021
Stats:
Height: 5' 10"
Preshow Weight: 185 lbs.
Show Weight: 162 lbs.
Education: College Graduate
Best Body Part: Upper Back
Most Challenging Body Part: Arms / Chest
Favorite Exercise: Dumbell Bench
Least Favorite Exercise: Split Squats / Walking Lunges
Traits You Admire Most In Others: Honesty, Punctuality
Traits You Admire Most In Yourself: Determination, Self-respect
WINNINGS/PLACINGS:
2021 NGA Kentucky Bluegrass Bodybuilding Competition, Men's Physique Masters, 1st Overall

BIO: I started lifting with purpose later in life and found that being healthy has turned back the clock. I have more energy, self-confidence, and determination than ever. The best is yet to come!