Welcome to the NGA Pro Athletes Gallery
Long time NGA show promoters, Francine and Andrew Bostinto, welcome men and women athletes to share their accomplishments. Andrew is president and founder of the National Gym Association (NGA).
Congratulations from all of us at NGA to you!

>>> back to NGA Pro Athletes Gallery. See NGA GALLERY FORM to join... it's free!
Gerald Price - Pro Male Physique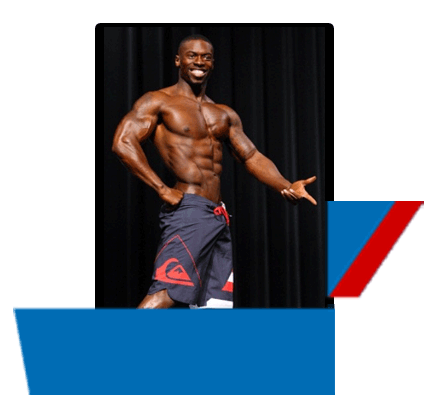 Gerald Price - Pro Male Physique
Personal: Single, 2 children
Place of Birth: Portsmouth, VA
Email: Gerald.Price88@gmail.com
Facebook: Gerald Price
State (residence): Pennsylvania
Available For Posing Exhibitions and/or Seminars: Yes
Occupation: Service Center Manager
Hobbies: Running, lifting, fishing, and learning
Favorite Movie: The Program
Favorite TV Show: First Take
Training since: 2016
Year Turned PRO: 2016
Stats:
Height: 5' 8"
Weight: Preshow 205
Weight: Show 175
Education: College Graduate, Other
Best Body Part: I do not have one
Most Challenging Body Part: Delts
Favorite Exercise: Bench Press
Least Favorite Exercise: I do not have one
Traits You Admire Most In Others: Self-Confidence and Discipline
Traits You Admire Most In Yourself: Self-Awareness
WINNINGS/PLACINGS:
2016 NGA Mt Rogers - 1st Place Mens Pro Physique
BIO: I am a father of two (a son and a daughter) who enjoys developing people into leaders in the workplace and helping to guide people in the gym to reach their goals. Over the years I have been involved in powerlifting and constantly worked on my physique but never thought I would have tried a sport this extreme. I have a lot of learning to develop specific muscle groups and learn about posing. I plan on obtaining my personal training certification after I complete my MBA degree in May 2017. I am glad that I had the courage to get on stage and stand next to other great physiques thanks to the support from my family, my girlfriend, and my coach.