Welcome to the NGA Pro Athletes Gallery
Long time NGA show promoters, Francine and Andrew Bostinto, welcome men and women athletes to share their accomplishments. Andrew is president and founder of the National Gym Association (NGA).
Congratulations from all of us at NGA to you!

>>> back to NGA Pro Athletes Gallery. See NGA GALLERY FORM to join... it's free!
Jose Ortiz - Pro Male Physique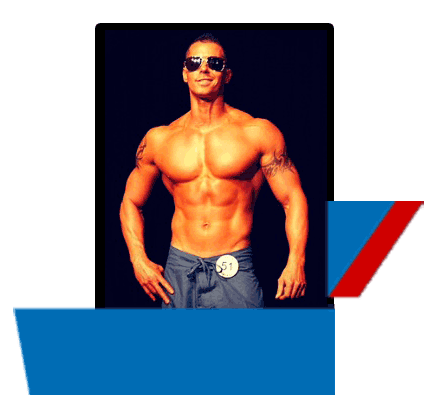 Jose Ortiz - Pro Male Physique
Personal: Married, 2 children
Email: jortiz8290@gmail.com
Facebook: joby.hammersticks
State (residence): Florida
Available for posing exhibitions and/or seminars: Yes
Occupation: Firefighter/Paramedic
Hobbies: Travel, Theme park junky, Beach, Workout, Family time, Movies and Football
Pro Athlete Training since: 2006
Year Turned PRO: 2014
Stats: Height: 5' 7" Weight: Preshow 170 Weight: Show 150

WINNINGS/PLACINGS:
2014 NGA Southern Cross Naturals - Men's Physique Short Division - 1st Place
2014 NGA Southern Cross Naturals - Overall - 2ndt Place

Education: College Graduate
BIO: I am a Firefighter/Paramedic for Reedy Creek Fire Department, which protects The Walt Disney World Resort. I am a husband and proud father of 2 boys, ages 11 and 1. I am a huge Denver Broncos fan. In 2005, I started to workout due to being only 116 lbs. I got tired of always being "the little skinny guy". I wanted to get bigger and stronger for myself and for my career as a Firefighter. Believe it or not, over 9 years I went from 116 lbs. to 170 lbs. I always maintained a clean diet and a good workout routine. This past year with the support of my beautiful wife, I decided to give it a try at the world of competitive bodybuilding. In May, I started training for my first bodybuilding show, which was in August. I entered in the Men's Physique class. I won 1st place in my class, 2nd place in the overall and obtained a Pro Card. I am very humbled from this experience and I will continue to train hard to reach my fullest potential. It's not about the destination, but about the journey. Very excited about this new chapter of my life, as I continue in the NGA Pro division.