Welcome to the NGA Pro Athletes Gallery
Long time NGA show promoters, Francine and Andrew Bostinto, welcome men and women athletes to share their accomplishments. Andrew is president and founder of the National Gym Association (NGA).
Congratulations from all of us at NGA to you!

>>> back to NGA Pro Athletes Gallery. See NGA GALLERY FORM to join... it's free!
Kyle Turner - Pro Male Physique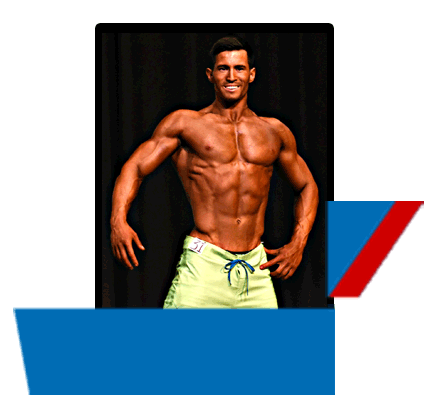 Kyle Turner - Pro Male Physique
Personal: Married
Place of Birth: Provo, UT
Email: Kyleturner8900@gmail.com
State (residence): Utah
Available For Posing Exhibitions and/or Seminars: No
Occupation: Business Analyst
Year Turned PRO: 2016
Stats: Height: 6' 1" Weight: Preshow 188
WINNINGS/PLACINGS:
2016 Utah NGA Championships
• 1st Mens Open Physique tall
• 1st Mens Overall Physique
BIO: Kyle is a former D1 100m 200m Sprinter. He was a 4 time state champion and 7 time region champion in short sprints. He is the owner of KAT Investment Group LLC. He spends his time with his best friend/ wife Alex, their family and friends.