Welcome to the NGA Pro Athletes Gallery
Long time NGA show promoters, Francine and Andrew Bostinto, welcome men and women athletes to share their accomplishments. Andrew is president and founder of the National Gym Association (NGA).
Congratulations from all of us at NGA to you!

>>> back to NGA Pro Athletes Gallery. See NGA GALLERY FORM to join... it's free!
Sixto Fermin - Pro Master Bodybuilder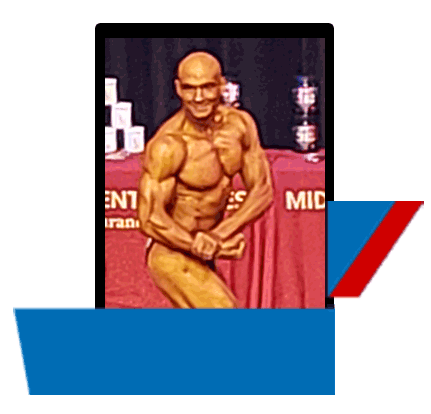 Sixto Fermin - Pro Master Bodybuilder
Personal: Married, 3 children
Place of Birth: Dominican Republic
Email: Sixtofermin@yahoo.com
State of residence: Ohio
Available For Posing Exhibitions and/or Seminars: Yes
Occupation: Department of Forestry (City of Columbus)
Hobbies: Bodybuilding
Favorite Movie: Breaking Bad
Favorite Actor: Arnold
Favorite Band: Imagine Dragon
Favorite Performer: Micheal Jackson
Favorite Food: Grilled Chicken & Rice
Favorite TV Show: Wheel of Fortune
Training since: 1978
Year Turned PRO: 2003
Stats:
Height: 5' 10"
Preshow Weight: 205 lbs.
Show Weight: 189 lbs.
Best Body Part: Legs
Most Challenging Body Part: Arms
Favorite Exercise: Shoulder press
Least Favorite Exercise: Calf raises
WINNINGS/PLACINGS:
2021 NGA Kentucky Bluegrass
Men's
2019 NGA NPC Peoria, Illinois
Men's Bodybuilding - Overall
2019 NGA Cincinnati Championship
Men's Bodybuilding - Overall